The rumor mill is starting to produce some substantial information on the upcoming Xiaomi Mi 7. Here you'll find all the details on Xiaomi's next flagship smartphone here, including technical specs and when to expect its debut. The latest news is that the Mi 7 may have a display notch and an IR sensor.
---
Everything we know about the Xiaomi Mi 7
---
Here comes the notch
XDA Developers has obtained firmware files from a source and shared evidence that the Xiaomi Mi 7 will have more battery capacity than previously planned, an IR sensor, and most intriguingly, a display notch. Since XDA originally got their hands on the firmware, the battery capacity listed jumped from 3,170 to 3,400 mAh. After digging deeper, other intriguing details became apparent. There's a new method called openIRCamera listed in the MIUI Keyguard app, which controls the lockscreen. This means the Xiaomi Mi 7 will have an infrared camera sensor like what's used for Apple's Face ID.
But that's not the only aspect found in the code that will remind you of Apple. Throughout the MIUI Camera, System UI and Settings apps, there are references to a notch in the code concerning the status bar. Sadly, it doesn't give any details about the size or shape of the notch, so we don't know whether it will more closely resemble the iPhone X or Essential Phone. Regardless, this is strong evidence that Xiaomi's Mi 7 will be on-trend when it arrives, jumping on the display notch bandwagon like many of the recent MWC releases.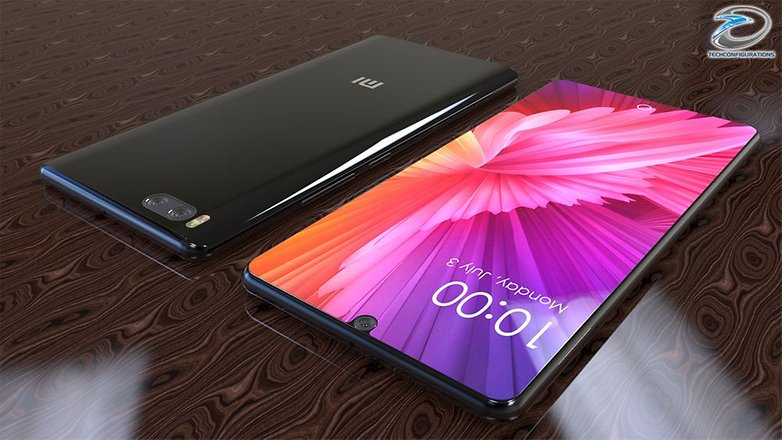 ---
Price and release date
Since the device didn't make its debut at MWC, we're likely to see the Mi 7 emerge afterward, perhaps in March or April. The reason for the delay is unknown.
The device's predecessor, the Xiaomi Mi 6, launched in April 2017 in China for ¥2499 (64 GB) to ¥2899 (128 GB). Converted to US Dollars, that's about $400-460. For Xiaomi's next flagship, the price is likely to stay at great value, around the $500 mark.
---
Design and renders
Of all the alleged renders of the Xiaomi Mi 7 to leak thus far, there's one that stands out as being more intriguing and higher quality than the rest. The image you'll see below, via Android Headlines and originally posted on Weibo, shows a stylish smartphone with thin bezels (recalling the Mi Mix 2), rounded corners, a dual rear camera and a rear fingerprint scanner. Sadly, it's impossible to say whether the phone's back is made of metal or glass based on this.
I prefer a design with thin bezels
What do you think?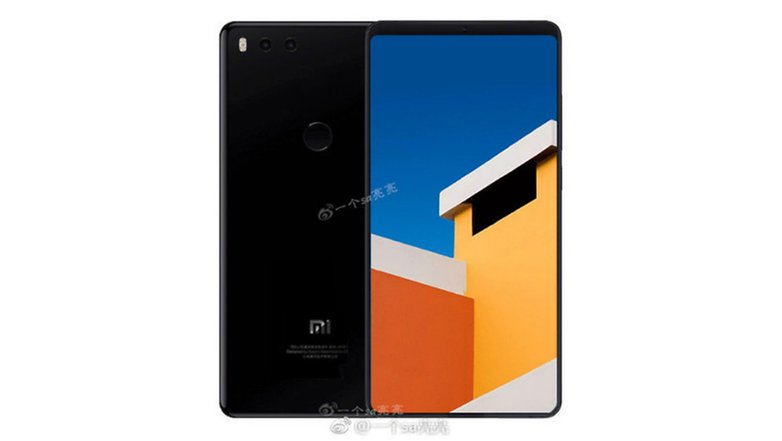 ---
Features
Artificial Intelligence
The Xiaomi Mi 7 could use AI for better connectivity, better battery life and better photos. Xiaomi founder, Chairman and CEO Lei Jun attended Qualcomm Technologies' second annual Snapdragon Technology Summit in December 2017, and in addition to announcing that the company's next flagship smartphone would feature the Snapdragon 845 processor, it was also revealed that "Xiaomi is seeking to tap on the Artificial Intelligence (AI) capabilities built in Snapdragon 845, with its next-generation flagship smartphone promising to deliver an extraordinary experience with AI."
What kind of experiences could that mean? Here's a few ideas: The press release says that Qualcomm has been "optimizing the Snapdragon mobile platform to accelerate myriad AI use cases in the areas of wireless connectivity, power management, and photography."
---
Technical specifications
Confirmed specs
In December, Qualcomm announced its next-generation Snapdragon processor, and Xiaomi founder, Chairman and CEO Lei Jun was there to affirm Xiaomi's close relationship with the firm. At the event, Jun revealed that Xiaomi's next flagship smartphone would be powered by the Snapdragon 845.
Leaked and rumored specs
A screenshot supposedly revealing the technical specs of the Xiaomi Mi 7 has leaked on Weibo and has since been making its way around the web, coming to us via GizmoChina. The key specs revealed by the image are: a 4,480 mAh battery (1,130 mAh larger than that of the Mi 6), a 16+16 MP dual rear camera, 8 GB of RAM, 128 GB of internal storage and a 5.65-inch display with Full HD+ 2,160 x 1,080 resolution. The device appears to be running MIUI 8.1.30x, a developer ROM version. Of course, the already-confirmed Snapdragon 845 processor was also present. The screenshot's content should be taken with a grain of salt, given that the origin of the information is unknown.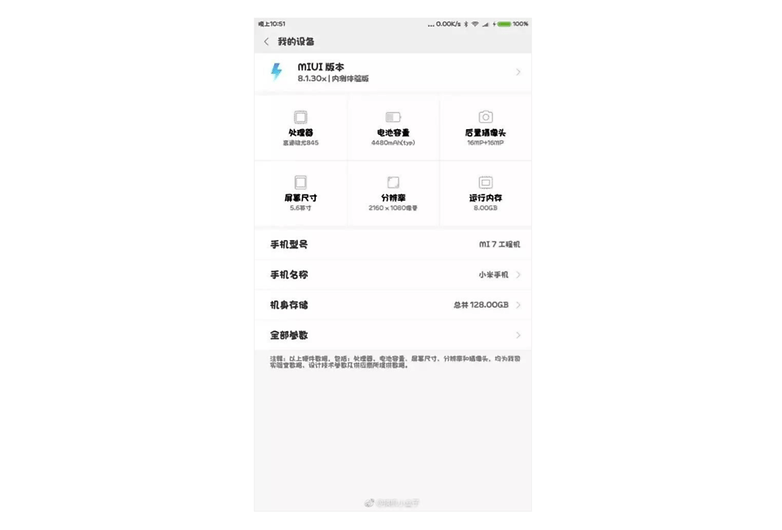 Xiaomi Mi 7: Possible technical specifications
|   | Xiaomi Mi 7 |
| --- | --- |
| Processor | Snapdragon 845 (confirmed) |
| Main camera | 16+16 MP dual rear camera (rumored) |
| RAM | 8 GB (rumored) |
| Internal storage | 128 GB (rumored) |
| Battery capacity | 3,400 mAh (rumored) |
| Display | 5.65-in, Full HD+ 2,160 x 1,080 resolution (rumored) |
---
What do you want to see in the Xiaomi Mi 7? Let us know in the comments below.
Thanks you for your visiting on this page The Xiaomi Mi 7 is jumping on the display notch bandwagon
For more details about this post, please visit the source link here: https://www.androidpit.com/xiaomi-mi-7-price-release-date-specs-features