It's been a while since Samsung launched the beta testing program of Android 8.0 Oreo on S8 and S8+. But when will it release the final version of the new OS? According to the latest news from the Korean manufacturer, we can expect it sometime between January and February 2018.
S8 and S8+ were released with Android 7.0 Nougat and Samsung Experience in version 8.1. Though they skipped a Nougat version, many users will be pleased that the popular flagships will not wait much longer for the final version of Oreo, which will be released via OTA.
Samsung Galaxy S8/S8+  Android OS Updates
| | | | |
| --- | --- | --- | --- |
| | Android 7.0 Nougat | Android 7.1.1 | Android Oreo |
| Samsung Galaxy S8 | Yes | No | Yes |
| Samsung Galaxy S8+ | Yes | No | Yes |
Samsung Galaxy S8/S8+ update scheduled for late January
According to British company official working with the Galaxy Beta Team, work on the final version of Android 8.0 Oreo will be completed by the end of January and the release will therefore take place between January and February 2018, depending on how many issues the team encounters.
If you are struggling with the beta version of Oreo, rest assured that you will soon receive the fourth beta preview, but you'll wait to wait until the new year to really enjoy the complete cookie (as always, with Samsung's own toppings).
We hope that thanks to Android Oreo and Project Treble Samsung will be able to provide faster and more timely updates in the future, since apparently S8 owners will only receive the final version of Oreo shortly before the release of Galaxy S9. And what about the proud owners of the Galaxy Note 8?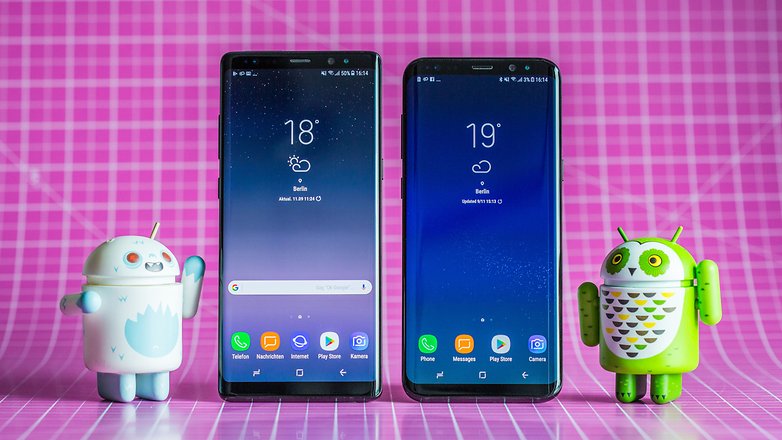 Samsung Galaxy S8/S8+: how to check for a new update
To check for a new software update on your Samsung Galaxy S8 or S8+:
Open the Settings.
Click on Software Updates.
Select Download Updates Manually and wait a few seconds. If a new package is present, proceed with the download and install it.
Are you curious to discover Oreo's new features on the Galaxy S8?
Thanks you for your visiting on this page Samsung Galaxy S8/S8+ to get stable Oreo in late January
Post Source: https://www.androidpit.com/samsung-galaxy-s8-s8-plus-update-oreo-january