Nokia has revealed that it is planning to launch six to seven new smartphones this year, with at least one in each price range. The Nokia 9 will be the premium flagship to follow on the heels of the already released Nokia 3, 5 and 6 phones. We've already heard about the specs, pricing and release date of the device, but now some images of the Nokia 9 have come to light.
The website Nokia Power User has received two tips about the Nokia 9 flagship from the same source. One tip revealed the full specs of the device, while the newer tip gives us the price and release date details. The information should be taken with a grain of salt.
Nokia 9: design and build
Great news for Nokia fans: It looks like the upcoming flagship Nokia 9 will be keeping up with the Joneses as recent leaked images show a near bezel-less design for the OLED display. From the images, it's also now clear it won't feature a physical home button either, so it's looking more and more like the phone will come with features one would expect of a 2017 flagship. No word yet on what materials will be used for the Nokia 9's casing.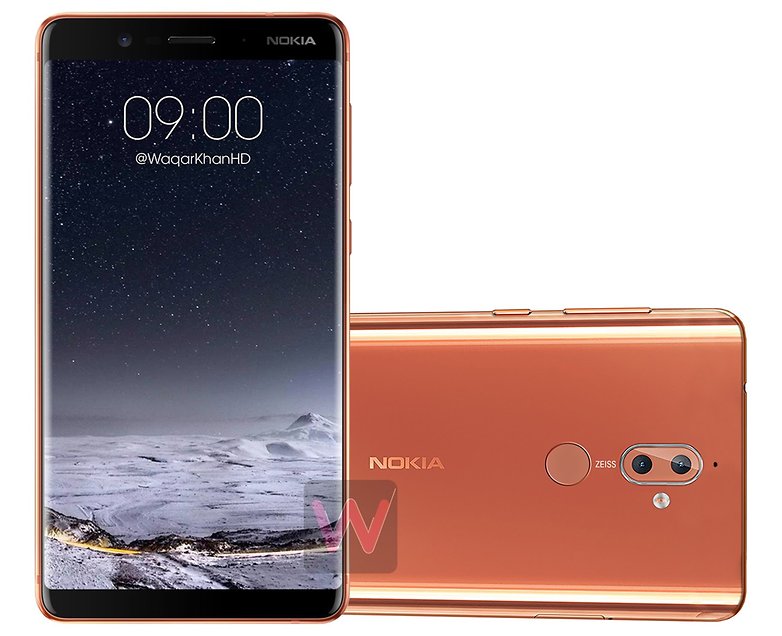 Nokia 9: price and release date
The tipster said that the price of the new Nokia 9 will be 749 EUR in European markets. It may be around $699 in the US, and Rs 44999 in India. Given the high-end specs mentioned, these prices seem reasonable. These prices are most likely for a 64 GB version, though a 128 GB model may also be released.
The Nokia 9 likely won't be released before Q3 of this year, and the tip suggested it could be revealed in late July or early August. If Snapdragon 835 processors are scarce, it could be released even later in the year.
Nokia 9: technical specs
According to the tip, the Nokia 9 might have a QHD OLED 5.5-inch display. Excitingly, it could also come with a 22 MP dual lens Carl Zeiss rear camera, with a 12 MP front camera. Plus, it is expected to be powered by the Snapdragon 835 – the same processor used in the just-released Samsung Galaxy S8 – and 6 GB RAM.
Nokia 9: rumored technical specs
| | |
| --- | --- |
| Display | 5.5 inches, OLED, QHD |
| Processor | Qualcomm Snapdragon 835 |
| Storage | 6 GB RAM, 64/128 GB storage |
| Battery | 3.800 mAh, Qualcomm Quickcharge 4.0 |
| Software | Android 7.1.2 Nougat |
| Other | Iris scanner, Fingerprint sensor, Nokia OZO Audio, IP68 |
| Camera | 22 MP rear, 12 MP front |
Another thing to note: the Nokia 9 may be the first of its kind to feature Nokia OZO audio enhancements. That means it may be VR-enabled, and able to do 3D audio recording and playback. It is expected to have a large 3,800 mAh battery and IP68 certification. The flagship should to ship with Android 7.1.2 Nougat.
Now that we know the rumored price, release date and specs, we'll patiently be awaiting some image leaks so we know what design Nokia is bringing to the table. What do you want to see from Nokia's next flagship? Let us know in the comments.
Thanks you for your visiting on this page Nokia 9 price, release date, specs and rumors