Black Friday 2017 Tech Deals
Cell phone carrier deals
While the Black Friday deals haven't arrived just yet, we've gathered links to where they will be posted on all of the big four carriers' websites. Plus, here's a rundown of all their current promotions in case you want to start shopping early. 
Sprint
Sprint already has some pre-Black Friday/Thanksgiving deals up on its website, which includes some of the hottest phones of the year. It's offering the iPhone 8 for $0 per month with the iPhone Forever lease plan, and 50 percent off both the Samsung Galaxy Note 8 and the Essential Phone.
AT&T
AT&T doesn't have it's Black Friday deals posted on its website just yet, but it promises that all will be revealed in November. Its current promotions include buy one get one free smartphones, $300 in credit when you trade in a Samsung Galaxy and a 32 GB iPad for just $99 when you buy an iPhone. 
Verizon
Verizon's Black Friday deals page is still blank, but you can check out the current promotions here. Its enticing deals of the moment are $23.74 per month for an iPhone 7 Plus, $31.50 per month for a Galaxy S8 and Android tablets starting at $79.
T-Mobile
Last year, T-Mobile gave away free flagship smartphones for Black Friday. While there's no Black Friday deals page posted yet, the current deals are available here. Right now, there are promotions for $300 in bill credit when you buy an iPhone 8, 3 months of free service for your Apple Watch Series 3 and a free Samsung Galaxy smartphone when you buy a Note 8.
Smartphone manufacturers' deals
Black Friday deals aren't live on any of the major smartphone brands' websites yet. We will keep an eye out and inform you of any holiday promotions as they come about. There were great deals last year and we expect the same this year from all your favorite manufacturers, like Google, OnePlus, Samsung, Huawei, Sony, LG, Motorola, HTC and even Apple (just not from the Apple Store itself, of course).
Amazon Prime
For those of you who want a seamless, one-stop shopping experience, there's Amazon. I highly recommend investing in Amazon Prime membership for the early Black Friday notifications and benefits like two-day free shipping. Plus, you get video and music streaming access. It's only $10.99 per month.
Amazon Prime membership is essential
What do you think?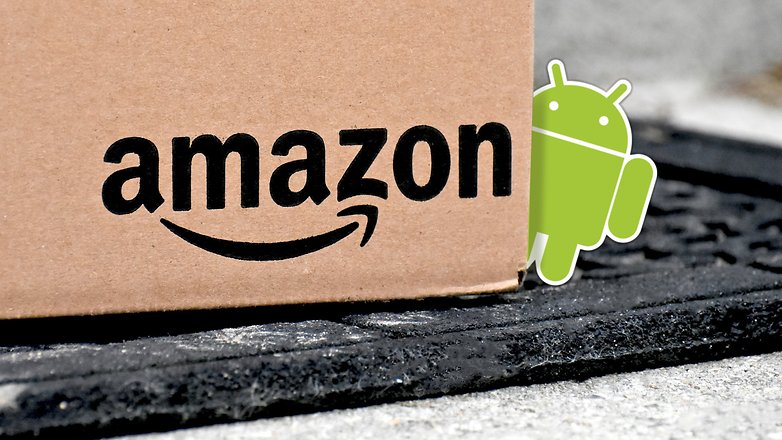 Target
Target's Black Friday ad has been released, so it's time to start planning your Christmas shopping now. The tech deals from Target this year, especially for smartphones and tablets, are very enticing. If you buy an iPhone 8 or 8 Plus, you'll get a $250 gift card. Or, if you go for any of Samsung's 2017 flagships (Galaxy S8, S8+ or Note 8), you'll get an even bigger $300 gift card. Plus, you can get savings on a ton of other Apple products, like the 10.5-in iPad Pro for $530 ($120 off), the 32 GB iPad for $250 ($80 off) or a Total Wireless iPhone SE for $100 ($60 off).
The rest of the tech deals are also impressive. If you're in the market for wearables, the Apple Watch Series 1 is selling for just $180 ($70 off). Fitbit devices are also heavily discounted. The Fitbit Blaze is $150 ($50 off), while the Fitbit Charge 2 and Alta are just $100 each ($50 off). Top smart home devices are discounted, too. Amazon Echo devices are just $80 ($20 off) and Chromecast devices are $25 (down from $35). The new Google Home Mini is already only $29 ($20 off).
To please the audiophiles in your life, you can save $220 on Beat Studio 2 headphones, which are now just $160. PowerBeats headphones are also $160 now ($40 off with a $20 gift card). And, if you want to splurge on an awesome new toy, the DJI Spark Mini drone is $100 off at $400 each. Or, if you're feeling adventurous, the GoPro Hero 5 Black action camera is now $350 ($50 off, plus a $50 gift card).
Doors will first open at 6pm on Thursday evening and remain open until midnight. On Friday, the doors will open at 6am. Be sure to get there before opening time to get in line for these deals, as electronics are usually among some of the first products to sell out in stores.
Quick links to Black Friday stores
US shops
UK shops
Here at AndroidPIT, we're getting into the Black Friday spirit ourselves. Head over to our AndroidPIT Deals Store to browse what we have on offer and take advantage of some of the best tech deals available on the web. There are smartphones, accessories and even giveaways.
Are you holding out for some great Black Friday 2017 deals, or can you simply not wait until then to get your hands on a 2017 flagship? Tell us in the comments, and don't forget to check back soon for updates on new deals!
Thanks you for your visiting on this page Black Friday 2017: The best tech deals of the year