W internecie pojawiło się nagranie wideo, na którym widać niszowe smartfony Samsunga – Z2, Z3 oraz Z1. Z1 i Z3 są aktualnie dostępne na wybranych rynkach, natomiast Z2 to nowe urządzenie, które ma się pojawić w portfolio koreańskiej firmy. Na krótkim filmiku widać uruchomienie gry w systemie Tizen. Niestety z filmu nie dowiemy się żadnych informacji o specyfikacji smartfona, widać jedynie sam wygląd zewnętrzny bryły telefonu.
Z2 dostał już certyfikaty Wi-Fi oraz Bluetooth, więc niedługo będzie mógł być wprowadzony na niektóre rynki. Sprzęt ma się rzekomo pojawić w październiku w sprzedaży. Miejsca, w których ma być dostępny to Azja oraz Afryka.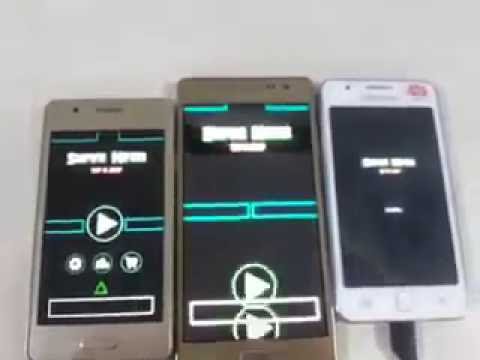 Według wcześniejszych przecieków urządzenie o nazwie kodowej SM-Z200F ma posiadać czterordzeniowy procesor, 4-calowy (lub nieco większy) wyświetlacz, 1 GB RAM-u oraz baterię 2000 mAh. Smartfon ma pracować pod kontrolą systemu Tizen OS 3.0. Będzie to także pierwszye urządzenie z serii obsługujące 4G. Samsung nie potwierdził dotychczas, kiedy nowy telefon z Tizenem miałby zostać zaprezentowany.
Samsung cały czas rozwija swój własny system, który pojawia się już w dostępnych w Polsce inteligentnych zegarkach, ale wydaje się, że jak na razie ta platforma nie zagraża Androidowi. System jest wprowadzany raczej na biedniejsze rynki albo dla eksperymentu. Sukces koreańskiej firmy bardziej zależy od urządzeń z Androidem. Jestem ciekaw czy w naszym kraju znalazłby się ktoś, kto chciałby korzystać z tej platformy na swoim telefonie, która nie cieszy się zbyt dużą popularnością.
źródło: SamMobile
Dziękuję odwiedzili ten post Tizen na smartfony nie umarł – oto Samsung Z2 na filmie. Mam nadzieję, że to jest pomocne dla Ciebie