HTC U11 hands-on review, HTC U11 review, HTC U11 Price, HTC U11 Special Feature – The HTC U11 is here, and it's aiming to knock the Samsung Galaxy S8 off the winner's podium as this year's best Android smartphone. So, what are the ingredients HTC has used in its recipe for success? Add a strong processor, a new user interface and Edge Sense, then wrap it up into a device with a high-quality design and send it to market. But, is all of this enough to help HTC get to the top?
I would like to try playing games with a TV box.
What do you think?
HTC U11 release date and price
The HTC U11 was officially revealed today, May 16, and the word is that it will be available worldwide in a variety of colors from May 2017 onward. There is still some speculation on the price for the new HTC device, with some Indian websites predicting that it will be released for around 52,999 Rupees. As a result, the price tag is expected to be around $820 without a contract, making it a more expensive option than other 2017 flagships like the Samsung Galaxy S8 or LG G6.
HTC U11 design and build quality
The latest flagship device to come from the Taiwanese manufacturer is one of the most eye-catching smartphones to be released so far this year. With its curved and colorful glass surfaces, the HTC U11 stands out among other current smartphones – at least within the high-end range of devices, where most have kept to the boring, plain design rule. The protective glass above the display (Gorilla Glass 5) flows smoothly into the slim, symmetrical aluminum frame as well as the glass on the back (Gorilla Glass 3). The back cover shimmers and gleams beautifully, and looks stunning – so as long as you diligently polish away the fingerprints that tend to accumulate there.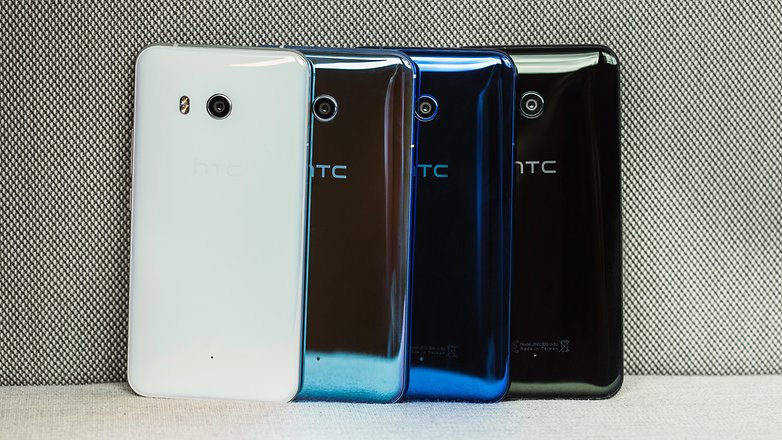 At only 7.9 mm thick, the HTC U11 is quite slim and the camera almost disappears into the case without a trace. Weighing in at 169 grams, it is not necessarily a lightweight device. That said, it is easy to handle and the weight is well-balanced. The volume control and power button are located on the right-hand side of the device, and are easy to access and operate. The U11 has been given IP67 certification, meaning the device is dust and water resistant up to a depth of 1 meter for 30 minutes. The device comes with a hybrid SIM card slot, using either a single SIM card or a two nano SIM cards.
HTC U11 display
The HTC U11 sports a 5.5-inch QHD display (2,560 x 1,440 pixels), giving the screen a pixel density of 539 ppi. All in all, this is more than enough to give users a crisp image. With its black background, the HTC U11 can – at least briefly – hide the fact that the screen is not an OLED panel. It's not obvious if you look directly at the display, but if you look at the side of the screen there is a visible light grey haze. The colors are also not quite as bright as those you find on an OLED display. Overall, the screen of the HTC U11 is not bad. But, it's only just a step above.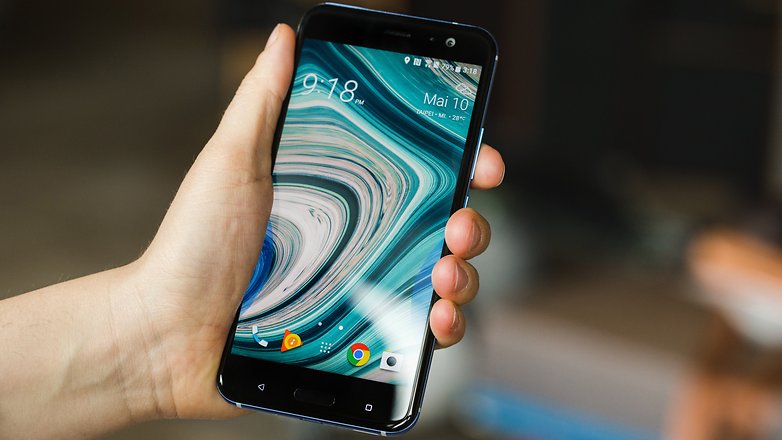 HTC U11 special features
The HTC U11 is mainly operated via the touchscreen – just like every other smartphone. However, HTC is bringing its users an alternative way to interact with the phone with its brand new feature: Edge Sense. The U11 comes with a pressure sensitive frame, which will react to users squeezing the sides of the device. The HTC U11 is able to distinguish between simple presses and long presses, and will be able to perform various functions based on these.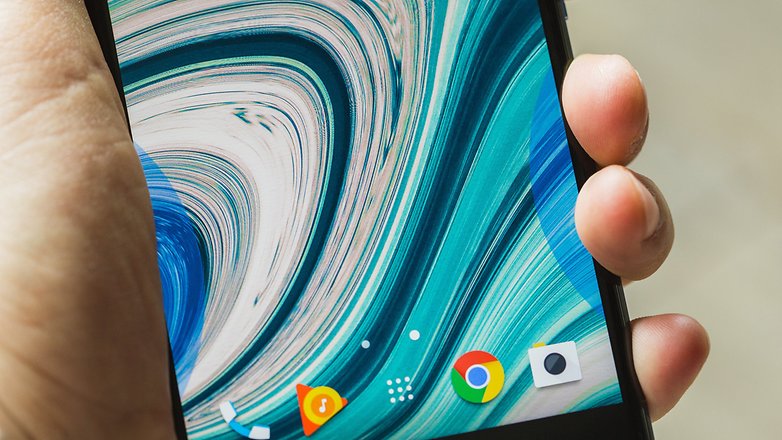 According to the manufacturer, Edge Sense works effectively underwater as well as with gloves. When setting it up for the first time, the user will need to adjust it to their own grip pressure to avoid any unintended actions being triggered. In fact, the Edge Sense feature worked quite well in our preliminary HTC U11 tests – despite the beta firmware. For example, you can use Edge Sense to start the camera, shoot a photo, summon Google Assistant or activate the keyboard. Later, Edge Sense will be extended and you'll then be able to access any of your apps. In some situations, having this feature to operate key functions on a smartphone will be very helpful for some users.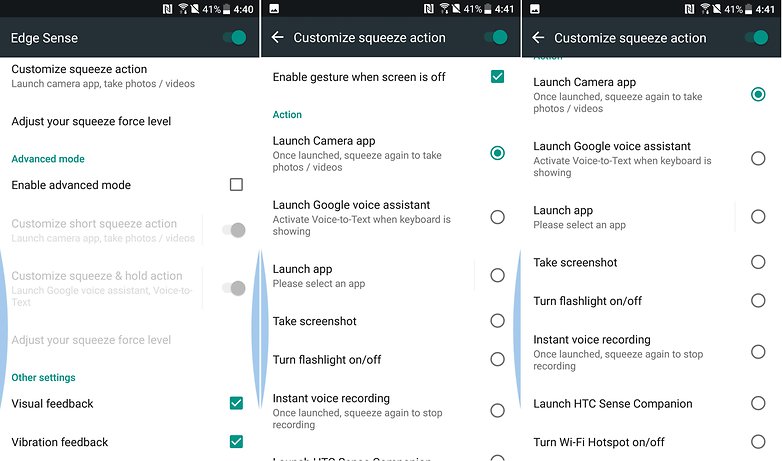 HTC U11 software
When choosing the operating system, HTC obviously wanted to avoid taking chances with its latest device and so it has provided the U11 with the most up-to-date Android version available: Android Nougat 7.1.1. The HTC Sense UI has a visually unobtrusive design and is very economical when it comes to apps.
The manufacturer hasn't announced when it intends to distribute an Android O update, though there are a number of reasons why they haven't done this. Firstly, Android O isn't available yet. And secondly, HTC has been one of the few manufacturers providing regular, timely updates for their devices for years. We're fully expecting the HTC U11 be one of the first smartphones to receive the Android O update whenever it is released.
HTC U11 performance
With the Qualcomm Snapdragon 835, the HTC U11 comes equipped with one of the best chipsets available today and has more than enough power to support itself for all tasks over the next two to three years. The 4 GB of RAM is less than some fans were hoping to see on a new HTC device, but this is more than sufficient. The proof of this will be in the benchmark tests, as this is the only way we can really put the processor through its paces. We'll provide comprehensive benchmark testing for the HTC U11 as soon as a test device is available. As you can see from the benchmark comparison that Qualcomm did for the Snapdragon 835, the measured values demonstrate that we can expect some impressive performance on the HTC U11.
Galaxy S8+ benchmark scores
 

| | Samsung Galaxy S8+ | Huawei Mate 9 | Snapdragon 835 |
| --- | --- | --- | --- |
| 3DMark SlingShot ES 3.1 | 3,132 | 2,293 | 3,543 |
| 3DMark SlingShot ES 3.0 | 3,336 | 2,724 | 4,540 |
| 3DMark Ice Storm Unlimited | 28,742 | 27,516 | 37,096 |
| Geekbench Single Core | 2,014 | 1,843 | 2,061 |
| Geekbench Multi Core | 6,479 | 5,840 | 6,440 |
| PCMark Work Performance | 5,094 | 6,350 | 7,887 |
| PCMark Storage | 4,772 | 7,340 | 4,900 |
| Google Octane 2.0 | 10,440 | 8,807 | 11,974 |
There is one small detail that we found confusing: the HTC U11 doesn't come with Bluetooth 5. For some reason, HTC has decided to go with Bluetooth 4.2 for it's 2017 flagship. There may be a chance that Bluetooth 5 could be activated later. It's not clear exactly how HTC could go about doing this, but having Bluetooth 5 would have genuine advantages.
HTC U11 audio
With BoomSound, HTC set the benchmark for smartphone speakers at quite a high level. The HTC U11 also has BoomSound speakers on board, but for this device, they have been completely redesigned. The sound designers were involved in the development of the HTC U11 right from the start, and were allowed to design the interior of the phone to create enough resonance. This has apparently worked well, because the new HTC smartphone has great resonance, and the sound is loud and balanced. That said, the HTC U11 doesn't have genuine stereo sound: the call speaker at the top works in concert with the loud speaker at the bottom.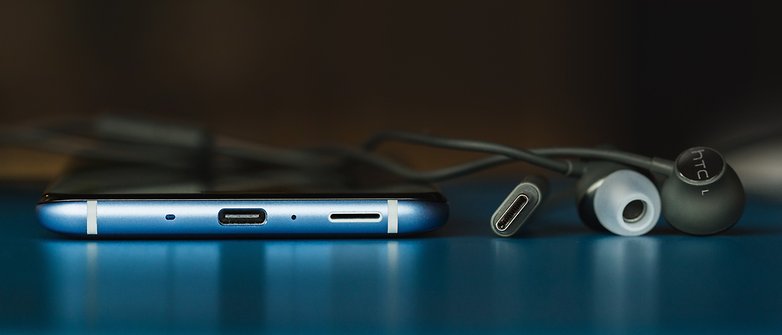 HTC has also worked on the headphones of the U11, which are identical to those of the HTC U Play and U Ultra. Thanks to the Snapdragon 835 and its software, HTC now has Active Noise Cancellation. The microphones used for this are located in the HTC USonic headphones themselves. When you try it out, you can hear in just a few seconds that the active noise cancelling works excellently.
The HTC U11 itself has four microphones on board, which are used to pick up conversations and record targeted or omni-directional sound for videos. The microphones are also important for Google Assistant and the HTC Sense Companion, which will have company soon: a few weeks after the launch of the U11, HTC will also integrate Amazon Alexa into the system. The user can then pick and choose which assistant they prefer to control apps and functions.
HTC U11 camera
The main camera of the HTC U11 has 12 MP and an aperture of f / 1.7. HTC wants to surpass the camera performance of the HTC 10, and it has succeeded, having been awarded a strong 90 points compared to the HTC 10's 88 points by DxOMark. It is the highest-rated smartphone camera ever tested by DxOMark. The device comes with laser autofocus, and it works like the Galaxy S8, with dual pixel focus – so each pixel is also used for focusing. This makes the HTC U11 camera really fast. At first sight, any pictures taken come out very nicely. However, the HTC U11 doesn't yet have all the final software on board – there may still be some changes that become apparent after our final tests. Video recording is possible in 4K with 30 images per second, and slow motion in Full-HD creates 120 frames per second. The camera has both optical and electronic image stabilization.
The front camera has 16 MP and fixed focus, and the aperture is f / 2.0. HDR Boost can also be used with the front camera.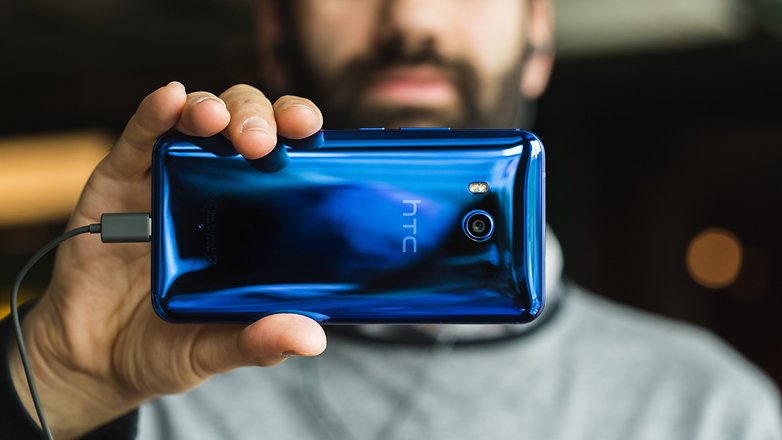 HTC U11 battery
The battery of the HTC U11 is non-removable and has a capacity of 3,000 mAh. This is fine on paper and should be sufficient for one full day without charging. Here, however, testing the consumption of the Snapdragon 835 will most likely prove to be interesting. Thanks to QuickCharge 3.0, HTC promises a 50 percent charge after half an hour, and a full recharge after 90 minutes.
| | |
| --- | --- |
| Dimensions: | 153.9 x 75.9 x 7.9 mm |
| Weight: | 169 g |
| Battery size: | 3000 mAh |
| Screen size: | 5.5 in |
| Display technology: | LCD |
| Screen: | 2560 x 1440 pixels (534 ppi) |
| Front camera: | 16 megapixels |
| Rear camera: | 12.2 megapixels |
| Flashlight: | Dual-LED |
| Android version: | 7.1.1 – Nougat |
| User interface: | HTC Sense |
| RAM: | 4 GB |
| Internal storage: | 64 GB |
| Removable storage: | microSD |
| Chipset: | Qualcomm Snapdragon 835 |
| Number of cores: | 8 |
| Max. clock speed: | 2.45 GHz |
| Connectivity: | HSPA, LTE, NFC, Bluetooth 4.2 |
Early Verdict
On first sight, the HTC U11 has all the makings to be a successful smartphone, providing you like the design – fans of the One range will surely miss their beloved aluminum. Both the software and processor are up-to-date and powerful, Edge Sense is a nice additional function and the camera is promising. The audio features will delight music lovers, and the dual SIM option is also laudable. We'll be excited to see whether we can confirm our first impressions of the HTC U11 when we complete our final review.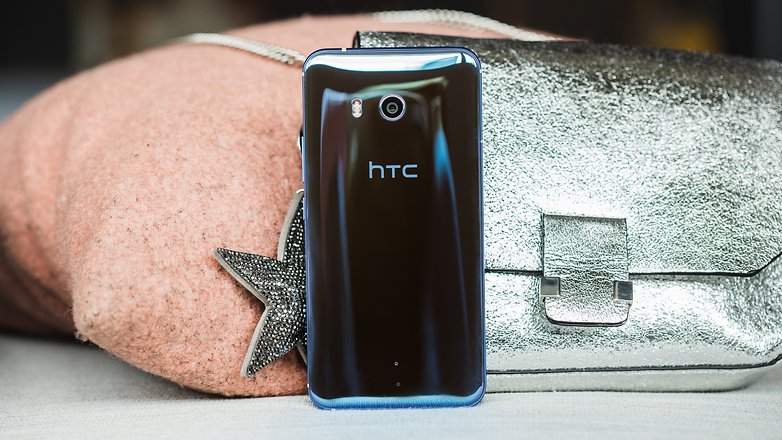 I would like to try playing games with a TV box.
What do you think?
Thanks you for your visiting on this page HTC U11 hands-on review: Edge Sense is the icing on the cake – Hardware reviews