W dniu dzisiejszym ukazała się kolejna wersja aplikacji Bind Mi Band, wprowadzająca długo oczekiwaną analitykę snu.
Oficjalna lista zmian zawiera następujące pozycje:
zaktualizowano logo aplikacji, w tym na kafelku aplikacji
dodano analizę płytkiego / głębokiego snu wraz z wykresami
korekty błędów i poprawki
Nowe logo wygląda znacznie lepiej i czytelniej od poprzedniego, nawiązując do wyglądu opaski, jednak to nie ono jest główną nowością.
Build 1.15 wprowadza długo wyczekiwaną (w zasadzie od początku istnienia aplikacji) analizę snu z podziałem na sen płytki i głęboki. Co ciekawe, analityka ta nie dotyczy wyłącznie nowych pomiarów. Wystarczy wejść do zapisów archiwalnych i wybrać dany sen by zobaczyć szczegółowe wykresy z podziałem na fazy snu.
Analiza snu pozwala nam odpowiedzieć na pytanie dlaczego śpiąc 6 godzin jesteśmy bardziej wypoczęci niż przy śnie 10 godzinnym? W tym pierwszym przypadku udział fazy NREM, snu głębokiego jest zdecydowanie większy. Po godzinie 6 znajdujemy się już wyłącznie w fazie snu płytkiego. Tak jest przynajmniej w moim przypadku.
Wprowadzenie podziału na sen płytki i głęboki to duży krok w rozwoju aplikacji. Funkcja ta wciąż jest w fazie dopracowywania i rozbudowy. Kolejne poprawki pojawią się w niedalekiej przyszłości. Przykładowo, w chwili obecnej do pomiaru nie jest używany pulsometr, kolejne buildy wprowadzą również wykresy obejmujące pomiar pulsu.
Autorzy aplikacji zastrzegają, że dane pomiarowe snu nie mogą stanowić w żadnym wypadku podstawy do konsultacji lekarskich. Wykresy tworzone są wyłącznie w oparciu o czujnik ruchu, który łączy naszą aktywność ruchową podczas snu (lub jej brak) z daną fazą. Faktyczną i dokładną analizę snu można uzyskać jedynie w oparciu o badania EEG. Opaski fitness dostarczają nam jedynie dane przybliżone.
Nowa wersja zawiera też błędy. Przejście na zakładkę Urządzenia powoduje u mnie wychodzenie aplikacji do pulpitu.
Najnowszą wersję aplikacji możecie pobrać z poniższego linku:
Bind Mi Band v. 1.15.0:
Windows Phone 8.1 / Windows 10 Mobile | bezpłatne (pełna wersja płatna)
Aby pobrać kliknij w ikonę aplikacji lub zeskanuj kod QR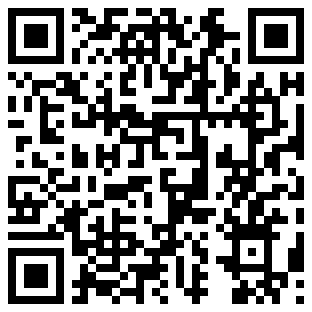 Jeżeli macie jakieś uwagi lub propozycje dotyczące zmian w tłumaczeniu to piszcie śmiało.
Dziękuję odwiedzili ten post Bind Mi Band w wersji 1.15 z analizą snu. Mam nadzieję, że to jest pomocne dla Ciebie